August 22, 2019
How much unregistered distributed generation is there in ERCOT?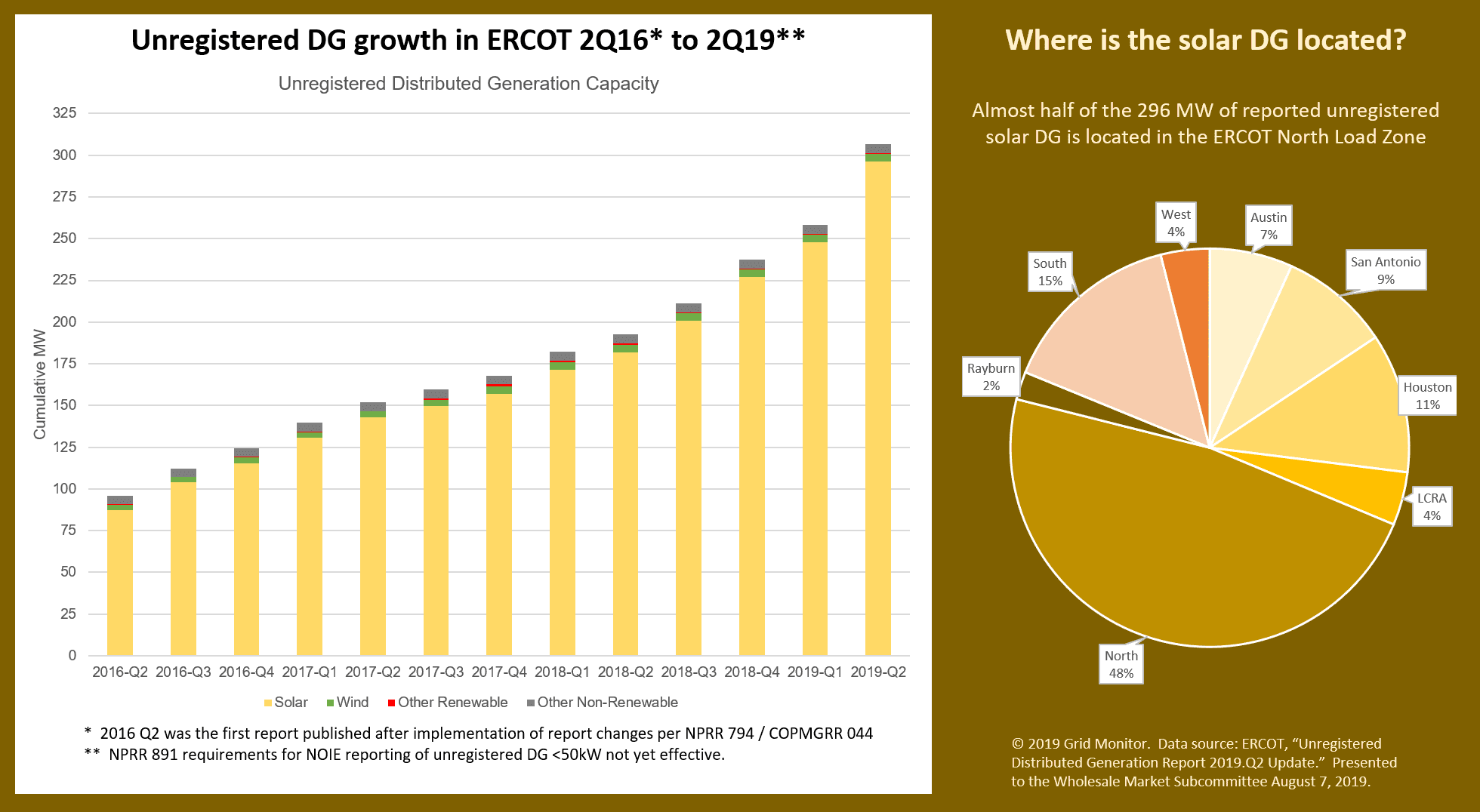 Mark Bruce, Grid Monitor
Posted 08/08/2019
This graphic caught our eye at the Aug. 7 meeting of the ERCOT Wholesale Market Subcommittee (WMS) not only due to the noticeable jump in installed unregistered DG capacity in the second quarter of 2019 but also because ERCOT notes that this is still an incomplete picture. As Conner Anderson of ERCOT told WMS, ERCOT will soon be ready to implement NPRR 891 which means some municipal utilities and distribution electric cooperatives will soon be required to report DG installations smaller than 50kW. However, any Non-Opt-In Entities (NOIEs) with less than two MW of total installed unregistered DG capacity will still only be required to report installations greater than 50 kW and none of them will be required to conduct a survey or use other means to figure out how much unregistered DG is already on their distribution systems. ERCOT estimates there may already be more than 200 MW of unreported unregistered DG on its system today. Because smaller NOIEs may not meet the two MW installed capacity threshold which requires quarterly reporting, much of the new data may only come after the March 1, 2020 annual reporting deadline and since NOIEs can request a one-time deferral of the first reporting deadline, we may not see a complete picture until mid-2021.