Collect. Organize. Enrich. Update.
Regulatory information management for ERCOT
Grid Monitor collects, organizes and updates real-time video, filings and news –
with curated archives and powerful search capabilities in an easy-to-use
cloud-based platform.
It's never been easier to keep up with ERCOT, the PUCT and the
Texas Legislature.
Enjoy a fully-functional trial – No Credit Card Required
Watch a 2 Minute Summary of Grid Monitor Features
Keep a pulse on what matters
Access a comprehensive download of every filing in the system and track what is important to you.
Never miss a mention of a docket, control number, or bill and gain easy access to its specific filings, video clips, related news stories, original content, and relevant external documents.
What Our Customers Are Saying About Grid Monitor
Grid Monitor Product Dashboard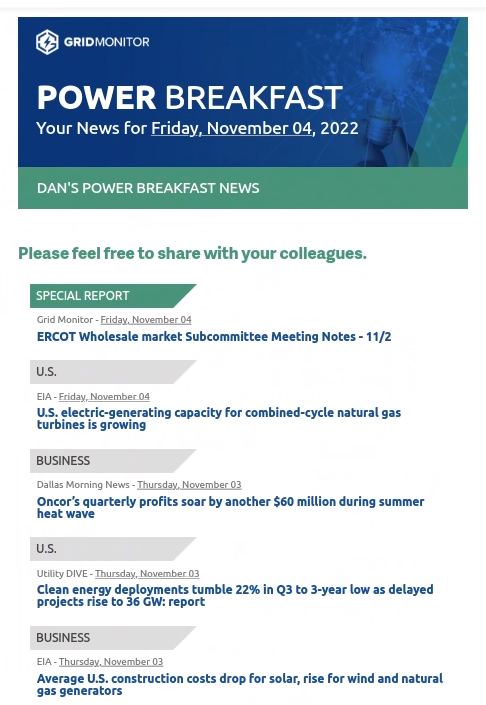 Grid Monitor's Daily Curated and Original Energy News Stories
Keep in Touch.
Sign up for Grid Monitor Updates!
Start a Free Trial Now
No credit card necessary to start a free Grid Monitor trial subscription
Copyright © 2022 GridMonitor