Grid Monitor Daily Emails
Grid Monitor's Daily Morning Email with Curated Energy News and Original Content
What our users say…
"The morning emails have been a helpful aggregation of important news"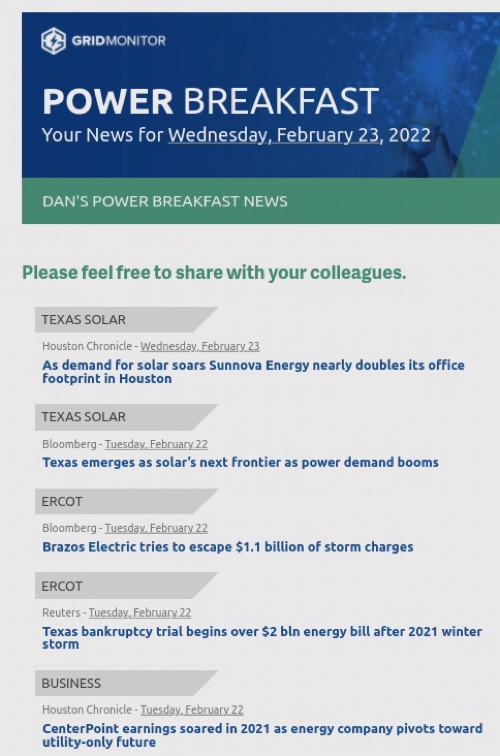 Grid Monitor's Afternoon Activity Update contains new control numbers and updates to control numbers you follow
What our users say…
"I am really appreciative of the Afternoon Activity Update. Even when I archive Dockets, any new activity appears in the afternoon email.
I never expected a late filing on my docket but there it was in the afternoon email."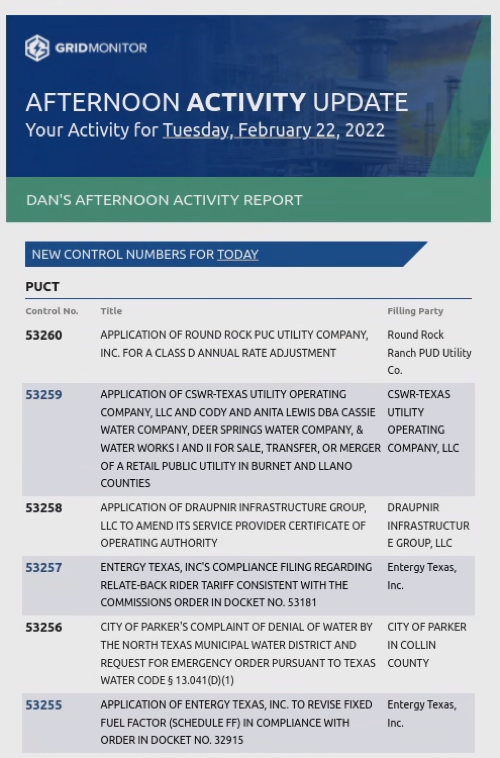 Grid Monitor collects, organizes and updates real-time video, filings and news –
with curated archives and powerful search capabilities in an easy-to-use
cloud-based platform.
It's never been easier to keep up with ERCOT, the PUCT and the
Texas Legislature.
Enjoy a fully-functional trial – No Credit Card Required
Copyright © 2022 GridMonitor